Basic information about Hungary
Official name: Hungary
Area: 93 022 km2 
Population: 9 797 561 (2017)
Neighbouring countries: Austria, Slovakia, Ukraine, Romania, Serbia, Croatia, Slovenia
Official language: Hungarian
State form: Republic
Capital and largest city: Budapest (population: 1 729 040)
Other large cities: Debrecen, Szeged, Miskolc, Pécs, Győr
Currency: Forint (HUF)
Time zone: CET (GMT +1)
Major rivers: River Danube (417 km), River Tisza (597 km)
Largest lakes: Lake Balaton, Lake Velence
Highest point above sea level: Kékes (1014 m) in the Mátra Hills
Hungary is a member of OECD, NATO, EU and the Schengen Convention.
Hungary is among the top tourist destinations in Europe with the capital Budapest regarded as one of the most beautiful cities worldwide. Despite its relatively small size, the country is home to numerous World Heritage Sites, UNESCO Biosphere Reserves, the second largest thermal lake in the world (Lake Hévíz), the largest lake in Central Europe (Lake Balaton), and the largest natural grassland in Europe (Hortobágy).
নেতৃত্ব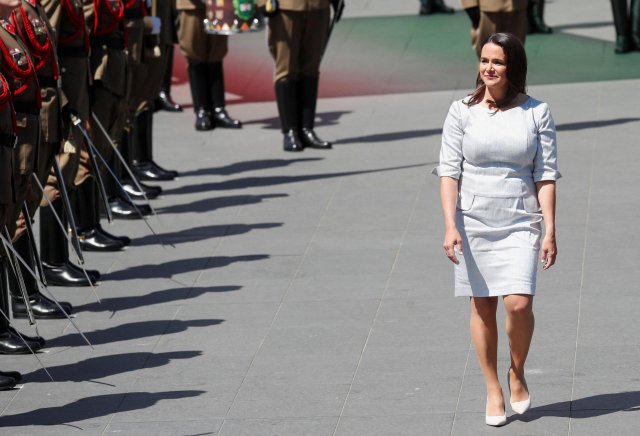 হাঙ্গেরির ইতিহাসে সর্বকনিষ্ঠ প্রেসিডেন্ট ৪৪ বছরের নোভাক। 
প্রেসিডেন্ট কাতালিন নোভাক
২০২২ সালের মে মাসে ক্ষমতাসীন ফিদেজ পার্টি থেকে প্রেসিডেন্ট নির্বাচিত হন তিনি। দেশটির সাবেক মন্ত্রী ও পার্লামেন্টের সংসদ সদস্য ছিলেন তিনি।
হাঙ্গেরির ইতিহাসে সর্বকনিষ্ঠ প্রেসিডেন্ট ৪৪ বছরের নোভাক। দেশটির প্রথম নারী প্রেসিডেন্টও তিনি। তবে দেশটিতে প্রেসিডেন্টের পদটি মূলত আনুষ্ঠানিক।