Hospital Address : Near Unitech Cyber park, Sector 51 Gurgaon Haryana 122001 India
About Hospital
Established in 2007, by the promoters of the Apollo Tyres Group, Artemis Hospital, Gurgaon is a world-class multi-specialty hospital delivering excellent patient care services. The 400 plus bedded Artemis Hospital is the first JCI and NABH accredited hospital in Gurgaon. It is one of the most advanced hospitals in the country having the expertise to deliver a range of latest medical and surgical interventions. It has set new standards in medical care by offering top-notch treatments using modern technology and having the most renowned and experienced doctors practicing here.
Also, Artemis Hospital provides services for 40 specialties and has 12 Centres of Excellence. In its quest to be recognized as the best healthcare centre around the world, Artemis Hospital, Gurgaon establishes highly advanced infrastructure and equipment in areas and departments like prognostic, diagnostic and therapeutic imaging. The hospital is fitted with top-of-the-line medical technology and equipment such as 3 Telsa MRI, 64 Slice Cardiac CT Scan, I6 Slice PET CT, Fan Beam BMD and many more.
Further, Artemis Hospital has sophisticated and well-equipped operation theatres and ICU. Over the years, the hospital has received several prestigious awards including the Asia Pacific hand hygiene Excellence award by the World Health Organization, 2010.
TEAM AND SPECIALITIES
Artemis Hospital has 300 full time doctors, 11 centers of excellence and 40 specialties.
Offers some of the most advanced equipment in predictive, diagnostic and therapeutic imaging.
Possesses the latest medical equipment such as, 3 Tesla MRI, 64 Slice Cardiac CT Scan & 16 slice PET CT from Philips Medical System.
For Cancer care, facilities such as Image Guided Radiation Therapy (IGRT) LINAC from Elekta & HDR Brachytherapy from Nucletron and 16 slice PET CT from Philips Medical System are also provided.
Cardiovascular department uses most innovative technologies including Endovascular Hybrid Operating Suite & Flat Panel Cath Labs with stent boost.
Infrastructure
For continuous quality improvement stringent norms are followed and robust clinical and non clinical process & protocols are also implemented.

Offers its international patients with Pre – departure, Post admission & Post Discharge services.

Provides patients from abroad with international patient coordinator. 

Artemis Hospital also offers "Patient Portal" in which one can have a quick & easy access to health information, reports and radiology images.

The cafeteria of the hospital offers global cuisine with all-time dining facility.

The hospital infrastructure also incorporates Chapel/Prayer room.
Facilities
Comfort During Stay
TV in room
Private rooms
Free Wifi
Phone in Room
Mobility accessible rooms
Family accommodation
Laundry
Welcome Package
Safe in the room
Nursery / Nanny services
Dry cleaning
Personal assistance / Concierge
Religious facilities
Fitness centre
Café
Business centre services
Parking available
Money Matters
Health insurance coordination
Medical travel insurance
Foreign currency exchange
ATM
Credit Card
Debit Card
Netbanking
Food
Diet on Request
Restaurant
International Cuisine
Treatment Related
Medical records transfer
Online doctor consultation
Rehabilitation
Pharmacy
Document legalisation
Post operative followup
Language
Interpreter
Translation services
TRANSPORTATION
Airport pickup
Local transportation booking
Visa / Travel office
Car Hire
Air ambulance
Departments :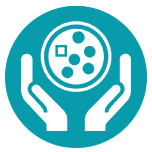 Oncology :

Artemis Cancer Centre provides multidisciplinary comprehensive cancer care with a personalized touch to patients from not only India but from around the world. Cancer patients seeking world-class care opt for Artemis Hospital, Gurgaon as it focuses on providing advanced treatment using cutting-edge medical technology and has a team of highly trained oncologists of international repute.
The Cancer Centre at Artemis Hospital has entire treatment modalities such as medical oncology, radiation oncology, and surgical oncology under one roof. They provide treatment for all types of cancer and also offer bone marrow transplantation. The centre is fully backed by the latest equipment and technology such as CT Digital X-Ray/Fluoroscopy, I6 Slice PET CT, MRI-3T, BMD-Dexa Scan, etc.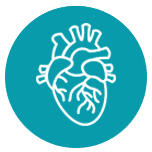 Cardiology
The Heart Centre at Artemis Hospital comprising Clinical Cardiology, Preventive Cardiology, and Pediatric Cardiology is amongst the first to be accredited with JCI and NABH certifications. They have the finest team of heart professionals which include cardiologists cardiothoracic and vascular surgeons who work together to deliver world-class cardiac care.
In the last 5 years, Artemis Heart Centre has conducted over 25000 successful procedures. They offer a wide range of treatments such as coronary angioplasty and stenting, beating heart coronary surgery, heart valve repair and replacement, carotid artery surgery, cardiothoracic surgery, etc. Artemis Hospital is fitted with the latest and most sophisticated technologies and infrastructure which are on par with the best in the world.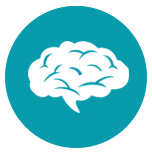 Neurology
The Department of Neurosciences at Artemis Hospital, Gurgaon has a team of highly acclaimed doctors comprising Neurosurgeons, Neurologists, and Neuro-interventional surgeons with an international background working together to provide the best patient-centric treatment with compassion. Also, the department has cutting-edge equipment and facilities to ably support doctors.
The medical faculty uses their vast experience to help diagnose and treat disorders of the nervous system affecting the whole body, the spine, brain, hands, legs, arms, and face. The Department of Neurosurgery provides some of the most advanced surgical treatments along with a range of non-surgical approaches to restore the patient's health and relieve their pain. They offer a variety of surgeries such as brain tumor surgery, skull base surgery, pediatric neurosurgery, intracranial stenting, cerebral aneurysm coiling, acoustic tumors, etc.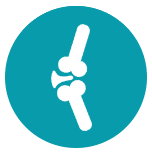 Orthopaedics
The Centre of Joint Replacement and Orthopedics at Artemis Hospital, Gurgaon strives to provide the best possible care available for people of all ages.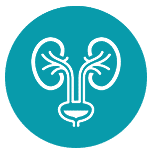 Urology
The well-equipped and advanced Urology Department at Artemis Hospital provides the most innovative and modern treatment for all urological diseases. The department has highly qualified and experienced Urologists who are supported by cutting-edge technology. They have experts in all subspecialties of urology like male urology, male infertility, female urology, pediatric urology, Uro-oncology, laparoscopic, and endourology.
The Urology Department offers advanced treatment like TURP, laser prostatectomy, HoLEP for prostatic diseases. Further, they provide treatment such as radical prostatectomy, radical cystectomy, construction of neobladder, and radical nephrectomy for cancers of the kidney, prostate, and urinary bladder.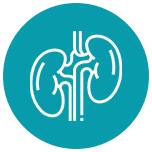 Nephrology
The nephrology Department at Artemis Hospital provides the most innovative and modern treatment for all Nephrological diseases. A premier facility for the treatment of all kidney issues. Modern renal pathology facilities with comprehensive biochemical, immunological, microbiological, and